On this episode, Blake chats with author Megan Baxter about her new memoir, Farm Girl. Plus, HBO's Allen v. Farrow, Ulster County's Covid-19 vaccine update, and new music from P!nk and Rag'n'Bone Man.
Resources: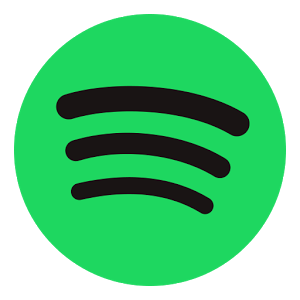 Playlist:
STEVE WINWOOD: Valerie

CARLY SIMON: Coming Around Again

YOLA: Lonely the Night

BRITTANY HOWARD: Stay High

ALABAMA SHAKES: Sound & Color

NO DOUBT: Just a Girl

THE WHITE STRIPES: We're Going to Be Friends

COLD WAR KIDS: Hang Me Up to Dry

BRANDON FLOWERS: Lonely Town

FLORENCE + THE MACHINE: Cosmic Love

KINDNESS feat. ROBYN: The Warning

SOLANGE: Lovers in the Parking Lot

THE 1975: Pressure

CARLY RAE JEPSEN: All That

P!NK feat. WILLOW SAGE HART: Cover Me in Sunshine

JONI MITCHELL: Conversation

EMILY KING: Remind Me

RAG'N'BONE MAN feat. P!NK: Anywhere Away from Here
About Megan Baxter
Megan Baxter holds an MFA in Creative Nonfiction from Vermont College of the Fine Arts and a BFA in Poetry from Goddard College. In 2004, when she graduated from Interlochen Arts Academy as a Creative Writing Major, Megan was honored as a Presidential Scholar in the Arts. While working for the South Carolina Governor's School for the Arts and Humanities Megan taught "pop-up" writing workshops at public schools in South Carolina, including poetry writing sessions in under-served and at-risk educational communities. In 2019 and 2020 she returned to Interlochen Arts Camp as an instructor of high-school level fiction and nonfiction.
Megan's first book The Coolest Monsters, A Collection of Essays was published in 2018 by Texas Review Press. Her memoir Farm Girl is forthcoming from Green Writers Press in 2021. Megan is pleased to announce that her essay collection 'The Body(Electric) will be published by Mad Creek Books from Ohio State Press as part of their 21st Century Essay Series. Megan is currently seeking representation for her debut novel.
Megan has won numerous national awards including a Pushcart Prize. Her work has been listed in The Best American Essays of 2019. Recent publications included pieces in The Threepenny Review, Hotel Amerika, The Florida Review, and Creative Nonfiction Magazine. Megan serves as a mentor to young writers and loves developing cross-genre and innovative creative writing pedagogy for her workshops and classes. Megan lives in New Hampshire where she loves walking her dogs, running, and cooking with local foods. She teaches writing at Colby-Sawyer College .
About Farm Girl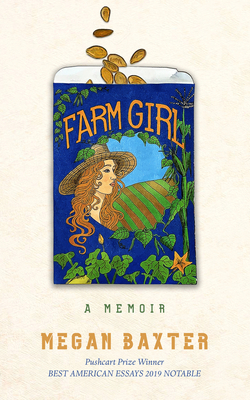 Farm Girl is a memoir of urgent grace that crosses boundaries of genre and time. In her second year of college, Megan finds herself bonded to a lover spiraling into addiction and two thousand miles away from her heart's home—a stretch of forty certified-organic acres along the banks of the Connecticut River separating Vermont and New Hampshire. In the crucible of a rainy Portland winter, Megan is forced to decide whether to embrace her future as a farm girl or to continue growing into the woman everyone hopes she'll become. Farm Girl is about two love affairs that force a decision: the love between two people and the love between Megan and the landscape. With innovative prose and lush description, Farm Girl raises the earth up as a character and asks questions about the work we choose to sustain us—how careful attention and devotion to the earth transcends human tragedy.