In tonight's episode, Blake discusses honors Trans Day of Remembrance with a reading of Joshua Jennifer Espinoza's "The Moon is Trans" and discusses the millennial conundrum of self-worth in a capitalist society. Additionally, Blake introduces a new segment, the Millennial Milestone, and our kickoff, Rihanna's career. New music from Miley Cyrus and Dua Lipa, plus Donna Lewis, Ryan Cabrera, The Shins, and many more.
Resources from this episode: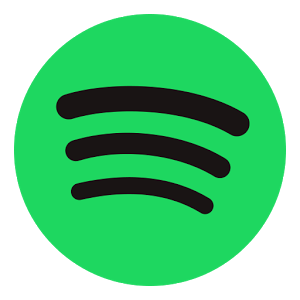 EDWARD SHARPE & THE MAGNETIC ZEROS: Home

DRAKE feat. MAJID JORDAN: Hold On, We're Going Home

MILEY CYRUS feat. DUA LIPA: Prisoner

DAGNY: Somebody (Acoustic)

INGRID MICHAELSON: Stick

DONNA LEWIS: I Love You Always Forever

BETTY WHO: High Society

BILLY JOEL: Vienna

LAUREN PRITCHARD: Not the Drinking

EVERCLEAR: Wonderful

SARAH MCLACHLAN: Witness

RYAN CABRERA: On the Way Down

ALESSIA CARA: Seventeen

LESLEY ROY: Gold

THE SHINS: Caring is Creepy

TORI AMOS: Smells Like Teen Spirit

JOE JONES: You Talk Too Much

RIHANNA: Diamonds

SILVERLAKE STRING QUARTET: Umbrella (Rihanna Cover)

RIHANNA: Only Girl (In the World)

SAM SMITH feat. NORMANI: Dancing with a Stranger

ROBYN: Dancing On My Own

SPACECRAFT: Starling Passage

DANIEL JOHNSTON: Some Things Last a Long Time
Millennial Milestone: Rihanna
Music was always an escape:

As a kid raised in Barbados, Rihanna often leaned on music to escape from "anxieties of a violent home life."

She is still Billboard's No. 1 Artist: Since her "Pon de Replay" debut in 2005, Rihanna has had 30 Top Ten Hits. That's a lot of hits.
She made her silver screen debut in 2012: Rihanna starred as Cora Raikes, a weapons specialist in the critical flop Battleship, a part specifically chosen for her by the movie's director Peter Berg.
She is the first recipient of American Music Awards' Icon Award: The 2013 American Music Awards called Rihanna "the voice of our time" (as stated by Bill Maher).
She is the 27th most-followed Instagram user: Rihanna has over 87 ½ million followers, making her the 27th most-followed user on the Facebook-owned platform.