As always, YOUR BLACK META is bringing MAXIMUM AWESOME! Music, Meta, and Mindful; local news and upcoming events; opportunities for engaging with and supporting local communities!
This week, YOUR BLACK META is all about MOVEMENT. FreedomWalker talks flying high and traveling, and beetle is telling creation-tales, via Òrìṣà-Ifá. We're also taking on rollercoasters, airline window policy (open? Or closed?), centenarians who look younger than we do, and finding our voices--even if we don't yet understand the words those voices say. Àṣẹ, àṣẹ!
[caption id="attachment_13397" align="aligncenter" width="577"]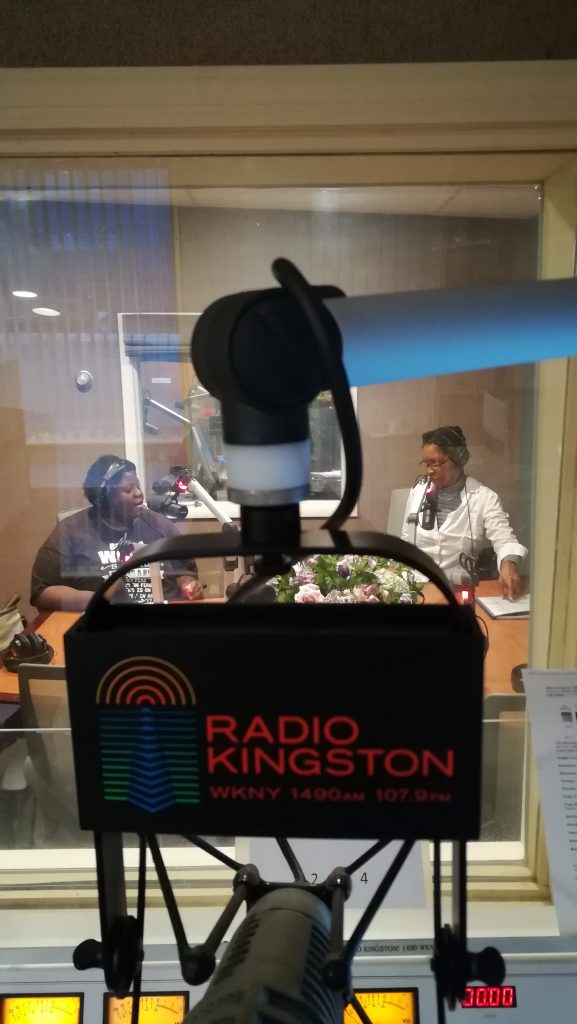 The Black Meta as seen from the engineering booth. Photo by Manuel Blas![/caption]
Credits are now archived at: 'Bug's Meta-Fuel: Credits, Sources, Citations, and Extras for WKNY's "THE BLACK META"'
Resources, citations, and extras for TODAY'S SHOW can be found here, in the new archive:
'August 13, 2019: "Beginnings . . . Big and Small, and Journeys . . . Small and Big"'
--Your Black Meta!
TheBlackMetaWKNY@Gmail.com