SUBSTITUTE JULIE NOVAKS, NATE BROGAN,

IDA HAKKILA,

and

BEETLE BAILEY

WELCOME YOU TO A SPECIAL EDITION OF NO ONE LIKE YOU!
---
Welcome to utter insanity in the form of

NATE BROGAN

speaking cogently and thoughtfully about

NEUROQUEER (the intersection of NEURODIVERGENCE and QUEERNESS).

IDA HAKKILA

speaks insightfully and poignantly on

AUTISTIC JOY, and the woeful under-reporting and mischaracterization of.

And

beetle bailey

... is

also there

(you can tell from the periodic and maniacal laughter)!
THE DISCUSSION INCLUDES:
Neurodivergence (there are lots of different, non-inferior ways for brains to work!)
Queerness
NEUROQUEER! (The definition, verbing, nouning, and adjectiving thereof)
Moving away from neuronormativity and heteronormativity
Intersectional and Holisitic criticism of history and culture through the neuroqueer lens
The intersection of neurodivergent folks and trans folks
ABA and Conversion Therapy (examples, comparison, and contrast)
PLUS:
MUSIC THAT SLAPS!
IDA SAYS SWAP "NEURODIVERGENT" with "CORN-MONSTERS," BECAUSE TRUTH IN ADVERTISING!
MANIACAL LAUGHTER!
NATE IS THE ONLY ADULT IN THE ROOM AS ALWAYS!
 SMOOTH YODA... .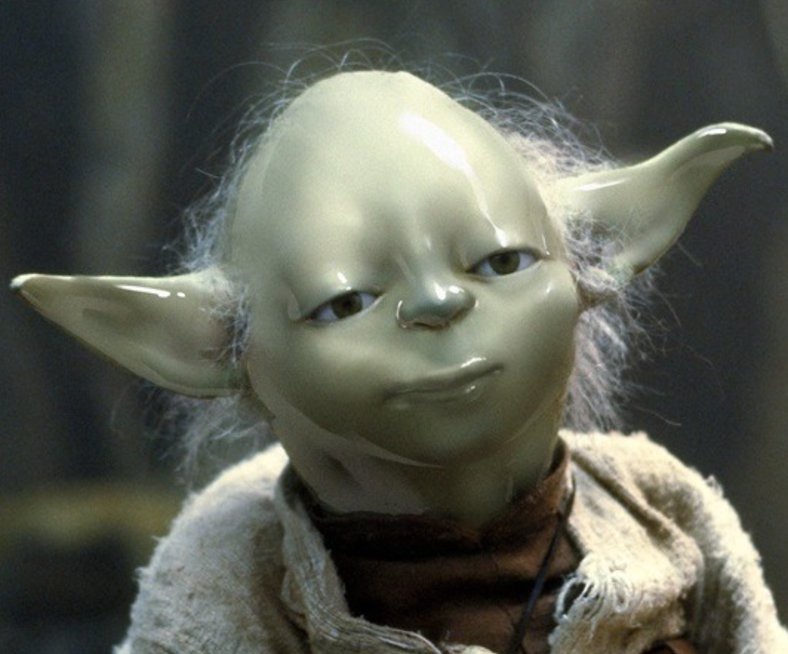 Smooth Yoda. Courtesy of INTERNET MEMES. Accessed by beetle July 21, 2021, used several times by NATE BROGAN to torture beetle bailey via text message.
AND we're happy (and VERY grateful) for the opportunity to serve up all the NEUROQUEERNESS y'all can stand, and THEN SOME! ANYTIME and EVERYTIME! We're stealing Sir-Ma'am-Sir's JEEERRRRB while she's doing time in Da Pen for international bank robbery!
There's ABSOLUTELY No One Like JULIE NOVAK! AND WE LOVE OUR SIR-MA'AM-SIR <3
---
TOOLS to USE!
SOME SOURCES
"Neuroqueer: An Introduction." Nick Walker, Neurocosmopolitanism.com. I coined the term neuroqueer in a paper I wrote for a grad school class in the spring of 2008. Over the next several years, I played with it in further grad school papers, in private conversations, and in the ongoing development of my own thoughts and practices. The concept of neuroqueer, or of neuroqueering (I've always seen it as a verb first and an adjective second), increasingly came to inform my thinking, my embodiment, and my approach to life. May 2, 2015. https://neurocosmopolitanism.com/neuroqueer-an-introduction/
"Toward a Neuroqueer Future: An Interview with Nick Walker." Nick Walkerand Dora M. Raymaker, Autism in Adulthood Vol. 3, No. 1. In this interview, Autism in Adulthood's Associate Editor Dora M. Raymaker interviews Nick Walker about the state of neurodiversity scholarship and practice, past, present, and future. Nick Walker is a queer autistic professor of psychology, a cofounder of the worker-owned publishing house Autonomous Press, a longtime participant in autistic culture whose ideas have influenced the emergent fields of neurodiversity studies and critical autism theory, and a transdisciplinary scholar whose work explores the intersections of neurodiversity, embodiment, queer theory, and transformative practice. Raymaker and Walker conducted the original interview through e-mail; Raymaker then added citations, formatting, and light copy editing. March 18, 2021. https://www.liebertpub.com/doi/full/10.1089/aut.2020.29014.njw
"Echolalia and Other Echo Phenomena - By No Means Meaningless." Autistic.com. Echolalia is the repetition of sounds or words one hears. It is one of several other echo phenomena: ... Echopalilalia - repeating one's own sounds, words... . July 20, 2015. https://autistictic.com/2015/07/20/echolalia-and-other-echo-phenomena/
SOME RESOURCES
"Advice to Young Autistics: Stick Around and Be Awesome." Nick Walker, Neurocosmopolitanism.com. So you're a young Autistic person, and maybe you think you're broken; maybe you think you're doomed to a life of misery. You're in pain, maybe depressed, maybe angry. Maybe you're even considering suicide.Sorry you're going through that. I've been there myself, and it sucks.But I survived. And although it took some time and involved some major struggles, and although there are still plenty of struggles, I eventually ended up becoming a happy adult with an awesome life where I spend much of my time doing things that I love – a life full of good friendships, good community, and those simple moments of joy, grace, kindness, and connection that make a life worthwhile. I'm glad I stuck around long enough to get this far. The hard parts were worth it.And if I managed to create a good life for myself, so can you. August 21, 2014. https://neurocosmopolitanism.com/advice-to-young-autistics-stick-around-and-be-awesome/
"What Is Autism?" Nick Walker, Neurocosmopolitanism.com. How many websites are there that have a page called something like "What Is Autism?" or "About Autism"? How often do organizations, professionals, scholars, and others need to include a few paragraphs of basic introductory "What Is Autism?" text in a website, brochure, presentation, or academic paper?I've seen so many versions of that obligatory "What Is Autism" or "About Autism" text. And they're almost all terrible. For starters, almost all of them – even the versions written by people who claim to be in favor of "autism acceptance" or to support the neurodiversity paradigm – use the language of the pathology paradigm, which intrinsically contributes to the oppression of Autistics. March 1, 2014. https://neurocosmopolitanism.com/what-is-autism/
"Neurodiversity: Some Basic Terms & Definitions." Nick Walker, Neurocosmopolitanism.com. New paradigms often require a bit of new language, and his is certainly the case with the neurodiversity paradigm. I see many people – scholars, journalists, bloggers, internet commenters, and even people who identify as neurodiversity activists – get confused about the terminology around neurodiversity. Their misunderstanding and incorrect usage of certain terms often results in poor and clumsy communication of their message, and propagation of further confusion (including other confused people imitating their errors). At the very least, incorrect use of terminology can make a writer or speaker appear ignorant, or an unreliable source of information, in the eyes of those who do understand the meanings of the terms. September 27, 2014. https://neurocosmopolitanism.com/neurodiversity-some-basic-terms-definitions/
"Throw Away the Master's Tools: Liberating Ourselves from the Pathology Paradigm." Nick Walker, Neurocosmopolitanism.com. This piece is a revised version of an essay that I contributed to the groundbreaking anthology Loud Hands: Autistic People, Speaking, published in 2012.While the term neurodiversity originally developed within the Autistic community, the neurodiversity paradigm is not about autism exclusively, but about the full spectrum of human neurocognitive variation. This particular essay, however, was addressed primarily to Autistic readers, and, in its discussion of the implications of shifting paradigms around neurodiversity, it is very much focused on autism, because that was the focus of the anthology for which it was originally written. Versions of this article are available in multiple languages. August 16, 2013. https://neurocosmopolitanism.com/throw-away-the-masters-tools-liberating-ourselves-from-the-pathology-paradigm/