Chasity Salvador is a young farmer and traditional seed keeper growing food and seed for her family and community. She is a full-spectrum doula, Indigenous breastfeeding counselor and birth keeper providing birth work services to her community. Chasity is a scholar, writer, and organizer on Pueblo women in agriculture, and Indigenous food and seed sovereignty. She is a poet that tells the story on how all these lines of work contribute to the wellbeing and healing of Pueblo women and children from the impacts of ongoing settler colonialism, unsettling capitalism, the medical industrial complex, and the environmental destruction and injustice from extractive projects that occur near and on her homeland of Acoma Pueblo. Chasity's latest line of work has been helping Pueblo communities navigate the climate crisis, generate food and seed sovereignty awareness among her Pueblo, and restoring and working with medicinal plant knowledge in Acoma Pueblo for her birth work clients/families and community members with chronic illnesses and conditions. She is a graduate of Stanford University where she completed her Bachelors of Arts in Comparative Studies in Race and Ethnicity. In her free time she likes to teach her nieces and nephews how to farm and save seed, write poetry and fiction, make medicine for community and complete her creative writing projects including her book of essays and poetry. Special thanks to Lucy Rain Simpson, Executive Director, and Marquel Musgave, Covid T.A. Specialist, at the National Indigenous Women's Resource Center in Lame Deer, Montana, for helping us reach out to Chasity and invite her to appear on the show. NIWRC organized a webinar on September 15, 2023, titled "Collective Healing: Plant Medicine Allies to Support Long Covid Survivors and Collective Grief Now and Into the Future" that featured Chasity as the presenter. NIWRC is a Native-led nonprofit organization dedicated to ending violence against Native women and children. The organization provides national leadership in ending gender-based violence in tribal communities by lifting up the collective voices of grassroots advocates and offering culturally grounded resources, technical assistance and training, and policy development to strengthen tribal sovereignty. Visit niwrc.org for more information.
Production Credits:
Tiokasin Ghosthorse (Lakota), Host and Executive Producer
Liz Hill (Red Lake Ojibwe), Producer
Karen Ramirez (Mayan), Studio Engineer, Radio Kingston
Tiokasin Ghosthorse, Audio Editor
Kevin Richardson, Podcast Editor
Music Selections:
1. Song Title: Tahi Roots Mix (First Voices Radio Theme Song)
Artist: Moana and the Moa Hunters
Album: Tahi (1993)
Label: Southside Records (Australia and New Zealand)
(00:00:22)
2. Song Title: In the Land of the Blind
Artist: Cy Curnin
Album: Lockdown (2020)
Label: cycurninmusic
(00:26:10)
3. Song Title: Prophecy
Artist: Joanne Shenandoah
Album: Orenda (1998)
Label: Silver Wave Records
(00:46:48)
4.Song Title: Star People
Artist: Indian City
Album: Code Red (2021)
Label: Rising Sun Productions, Inc., Winnipeg, Ontario, Canada
(00:51:10)
5. Song Title: Red Flags
Artist: PLEX feat. Aleah Belle
Album: Who Am I To Judge (2022)
Label: Merilainen Music Inc.
(00:55:00)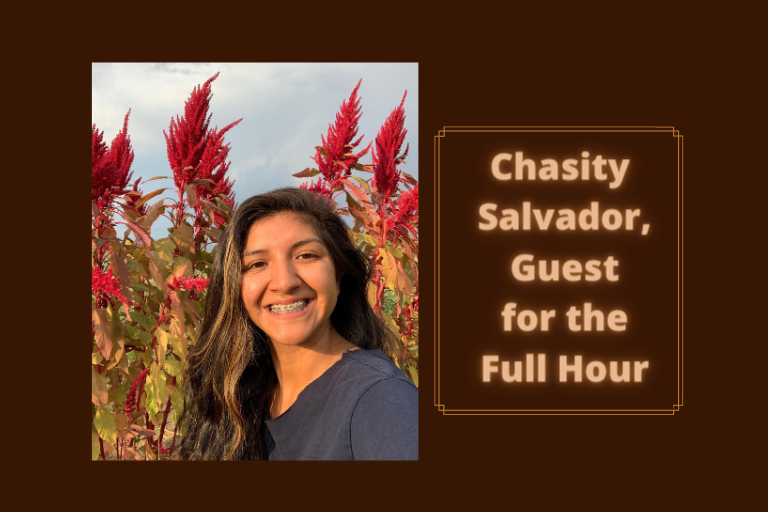 AKANTU INTELLIGENCE: Visit Akantu Intelligence, an institute that Tiokasin founded with a mission of contextualizing original wisdom for troubled times. Go to https://akantuintelligence.org to find out more and consider joining his Patreon page at https://www.patreon.com/Ghosthorse